The minimum Android OS for JUKUSUI offered on Google Play will be 9 or higher on April 1, 2024. After phase 1 and phase 2 (described below), JUKUSUI with Android OS 6.0 – 8.1 will no longer support. Please read the following precautions for users using JUKUSUI that are scheduled to be no longer supported, please read the following precautions.
Phase 1 – Preparation Period
Period: April 1, 2023 – March 31, 2024
Target OS: Android OS 6.0 – 8.1
App: JUKUSUI on Google Play (Android version)
Implementation: In-app purchases and updates will not be provided.
During the Phase 1 period, the users can continue to use the installed JUKUSUI, and they also can re-install the app. However, some features may not be available due to our future modifications. We will not be able to fix the issue with the target OS, please consider updating the OS or changing the device with one that supports the new OS.
How to check the Android OS
You can check the Android version from your smartphone's "Settings" app (most devices show it in the "Device Info" section). If you do not know how to check the Android version or if you want to know whether it is possible to update the OS, please contact the smartphone manufacturer or your provider of telecommunication carrier.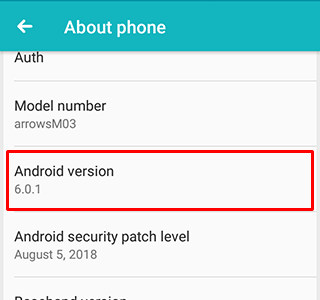 For users considering changing smartphones to the new ones
By signing up for Cloud Service (free) on the app, you can transfer the data from your old device to the new one. To learn more about the cloud service, please check this article.
Your JUKUSUI purchase history is managed by your Google account. As long as you use the same Google account when you purchased premium features, you will be able to use them on the new smartphone.
Phase 2 – End of Support
Period: April 1, 2024 or later
Target OS: Android OS 6.0 – 8.1
App: JUKUSUI on Google Play (Android version)
Implementation: End of Support
As of Phase 2 on April 1, 2024, JUKUSUI Android 6.0-8.1 on Google Play will no longer be available, and we will support JUKUSUI Android OS 9 or higher.
Please note that even if the OS expired, it will not automatically cancel your JUKUSUI Premium membership. To cancel your premium subscription on your side, please check this article.
We apologize for any inconvenience this may cause you, but we appreciate your understanding.
Thank you very much for using JUKUSUI. We look forward to your support and continued cooperation.